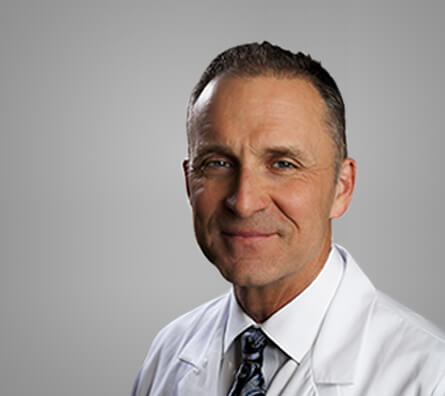 Book An Appointment
Patient Reviews
Dr. Richards received his medical degree at the University of Texas Health Science Center in San Antonio, Texas in 1987. He completed his internship in general surgery and his orthopaedic residency training at Vanderbilt University Medical Center in Nashville, Tennessee from 1987-1992.
Dr. Richards completed his Sports Medicine and Arthroscopy Fellowship at the Lipscomb Clinic at St. Thomas Hospital in Nashville, Tennessee from 1992-1993. He is board certified by the American Board of Orthopaedic Surgery and has Specialty CAQ Board Certification in Sports Medicine.
Dr. Richards has staff privileges at Greenview Regional Hospital, The Medical Center at Bowling Green and The Medical Center at Franklin. He is a fellow of the Arthroscopy Association of North America (AANA), the American Orthopedic Society of Sports Medicine (AOSSM) and American Academy of Orthopaedic Surgeons (AAOS).
Dr. Richards was a team physician for WKU for 17 years, and also served as WKU's head team physician and Medical Director from 2011 to 2016.
Dr. Richards is pleased to offer treatment for:
Fracture care – Adult and Pediatric
Arthritis and related conditions
All manner of Sports Medicine
Advanced Arthroscopic Treatment of shoulder, knee, elbow, and ankle conditions including knee ligament, cartilage disorders, meniscus, patellorfemoral disorders, rotator cuff, bursitis, arthritis, biceps disorders and shoulder instability
Adult joint reconstruction including total and partial knee replacement, patellorfemoral replacement, total shoulder and reverse total shoulder replacement
Tendon Repair and OATS procedure
Department(s)
Orthopaedics
Sports Medicine
Location(s)
WKONA
Year Joined GGC
2016
Undergraduate
Bachelor of Science Microbiology, Arizona State University, Tempe, Arizona
MD Degree
University of Texas Health Science Center, San Antonio, Texas
Internship
General Surgery, Vanderbilt University Medical Center, Nashville, TN
Fellowship
Sports Medicine and Arthroscopy, The Lipscomb Clinic at St. Thomas Hospital, Nashville, TN
Residency
Orthopaedic Surgery, Vanderbilt University Medical Center, Nashville, TN
Board Certified
American Board of Orthopaedic Surgery, Subspecialty CAQ in Sports Medicine
Direct Line