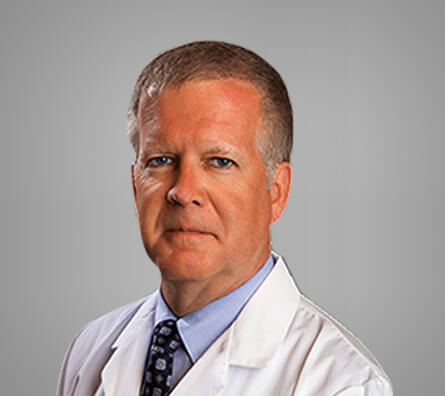 Book An Appointment
Patient Reviews
Dr. Morrison received his medical degree and his internship at the University of Kentucky in Lexington, Kentucky. He completed his Orthopaedic residency training at the University of Kentucky.
Dr. Morrison is certified by the American Board of Orthopaedic Surgery and a Fellow of the American Academy of Orthopaedic Surgeons.
Dr. Morrison has been practicing general Orthopaedics in Bowling Green, Kentucky since 1994 and specializes in surgery of the hand and upper extremity. He has completed a fellowship in hand and upper extremity surgery at the Cleveland Clinic University Hand and Upper Extremity Fellowship program in Cleveland, Ohio. He is a member of the American Society for Surgery of the Hand.
Dr. Morrison has staff privileges at Greenview Regional Hospital and The Medical Center at Bowling Green.
Memberships include the Kentucky Orthopaedic Society, Warren County Medical Society, Southern Medical Association and Southern Orthopaedic Association.
Dr. Morrison is a member of the Bowling Green/Warren County Chamber of Commerce, and served as a team physician for Western Kentucky University until 2016.
Department(s)
Hand Surgery
Orthopaedics
Location(s)
WKONA
Year Joined GGC
2016
Undergraduate
Bachelor of Science in Biology and Chemistry, Western Kentucky University, Bowling Green, KY
MD Degree
Kentucky College of Osteopathic Medicine, Pikeville, KY
Internship
Oschner Sports Medicine, New Orleans, LA
Fellowship
Oschner Sports Medicine, New Orleans, LA
Residency
Orthopaedic Surgery Department at Grandview Hospital, Dayton, OH
Direct Line